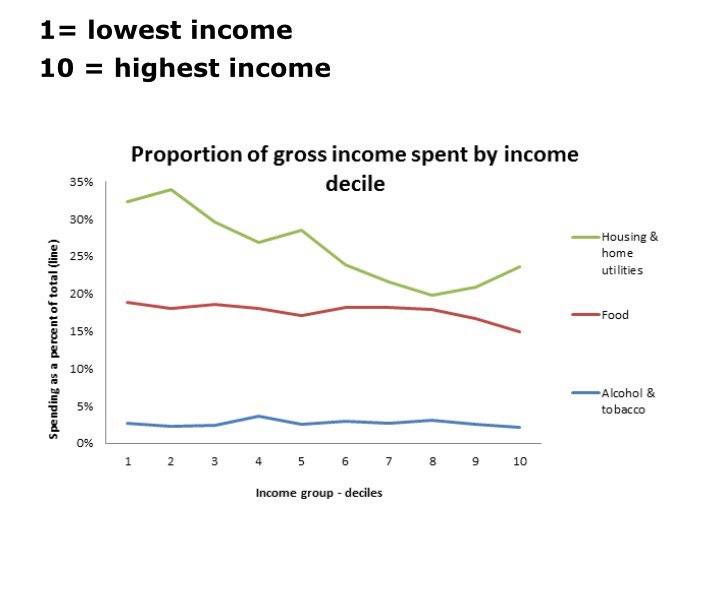 The child poverty activists are especially
busy
at the moment. They are using the above graph to show that the poor are not spending more money on alcohol and tobacco than the rich. It follows then that expenditure on alcohol and tobacco is not a 'blame' factor in child poverty.
It is my experience that the 'poor' often prefer cannabis to alcohol but is there any evidence to back this?
Yes. Ministry of Health
data
shows that in the poorest quintile, 7 percent of adults use cannabis
"at least weekly"
compared to 1.6 percent in the wealthiest quintile.
But back to alcohol and tobacco. The low income groups relevant to child poverty are parents, sole mothers especially. But the elderly living on Super alone will feature heavily in the lowest income deciles in the above graph quite possibly lowering the average alcohol and tobacco spend. If you look at tobacco usage among one group particularly pertinent to child poverty ie Maori mothers, their smoking rates and tobacco spending are much higher (albeit trending down).
Take the latest smoking during pregnancy data for the
Hutt DHB
:
From
Counties-Manukau DHB
the picture is similar:
And referring back to the data about cannabis use,
"Māori women were 2.3 times more likely than non-Māori women to have used cannabis in the last 12 months".
If the activists consider alcohol and tobacco expenditure relevant to the issue, so is spending on cannabis. Also a more detailed analysis of expenditure on alcohol and tobacco by families with dependent children is necessary to draw any sound conclusion about its contribution or otherwise to child poverty.